- Gary S. Ostrow, PA | Criminal Defense Attorney in Ft. Lauderdale, FL -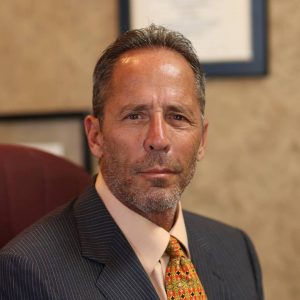 Two Time Winner of the Broward Association of Criminal Defense Lawyers "Hat Trick" Award, for Six Consecutive Felony Acquittals.
1. Aggravated Assault on a Law Enforcement Officer
2. Battery on Law Enforcement Officer.
3. Trafficking Cocaine
4. Escape
5. Possession of Cocaine
6. Possession of Cocaine
Drug Trafficking
Armed Robbery
Trespass
Aggravated Assault
Aggravated Battery
Probation Violations
Kidnapping
Identity Theft
Battery
Weapon Charges
Sexual Assault
Narcotics Possession
Petit Theft
Homicide
DUI Manslaughter
White Collar Offenses
Extortion
Exploitation of the Elderly
Injuctions
DUI
Armed Robbery
Burglary
Delivery
Vehicular Homicide 
Domestic Violence
Grand Theft Auto
Fleeing and Eluding 
Assault
Restraining Orders
Firearm Offenses 
Sex Crimes
Violent Crimes Defense
DUI Defense
Murder Defense
Domestic Violence Defense
Drug Crimes
Traffic Ticket Defense
Criminal Defense
Lecturer – Police Academy: The Art of Cross Examination, Palm Beach State Attorney's Office.
Serves as a Judge and Coach for Nova law students and beginning lawyers in Trial Advocacy.
Presiding Judge for both national and local Law Student Moot Court Competitions Winner of the Broward Association Criminal Defense Lawyers "Hat Trick" award, for Six Consecutive Felony Acquittals.
Southern District of Florida
Middle District of Florida
Florida Bar
United States Court of Appeals for the Eleventh Circuit
National Association of Criminal Defense Lawyers
Broward Association of Criminal Defense Lawyers
Co-host of "In the Courts" on the DeFo Show
Legal News Radio Host
Experienced Criminal Defense Trial Lawyer Gary Ostrow P.A. believes that true advocacy entails defending your reputation, protecting your rights, and pursuing your freedom. In most cases, the best result — an acquittal or dismissed charges — can only be acquired by an experienced criminal defense attorney. Gary S. Ostrow has extensive trial experience and has obtained hundreds of acquittals for clients in cases ranging from drug offenses to DUI.
Gary Ostrow P.A. represents clients throughout South Florida, such as the communities of: Fort Lauderdale, Miami, West Palm Beach, Hollywood, Dania, Weston, Davie, Plantation, Oakland Park, Coral Springs, Pompano Beach, Boca Raton, Tamarac, Boynton Beach, Pembroke Pines, Ventura, Hallandale, Lauderdale Lakes, Lighthouse Point, Sunny Isles, Broward County, Dade County, Palm Beach County.
Gary Ostrow defends Federal criminal cases in any and all Districts nationwide.
Contact Gary S. Ostrow to have an experienced and passionate criminal defense trial attorney protecting your needs and your future.
University of South Florida, Tampa, Florida, BA Public Relations and Journalism
Nova Southeastern University Center for the Study of Law, Fort Lauderdale, Florida, Juris Doctorate.
Bar Admission. Florida, 1982 U.S. District Court Southern District of Florida
Finalist in the Nova Law Center Moot Court Competition University of South Florida
- Lawyer in South Florida -